Let's Build A Race Bike Then Cut It In Half
It Has To Be Bespoke
Why a bespoke bike? I like hand built items. Hand made items. There's a long story related to this expensive habit, I'll come back to it at a later time.
I've owned a decent line of handmade bikes in the last ten years. Most of them Italian. It started with me buying a very expensive off the shelf bike from a well known former cycling champion. I was sitting on the turbo in his workshop pedalling this damn thing and it did not feel right. He was walking around me making "bellissimo" noises and gestures. In my naivety I presumed I just needed to toughen up, that all professional riders must suffer like this.
I paid him in cash at his request and took the bike home. My first road ride on the bike was a nightmare. As though a mediaeval torture device was now roadworthy, on expensive carbon wheels. The method of torture was severe wrist pain, coupled with acute neck pain. Together with a burning feeling in the gonads, given the seating position. Misery and gloom persisted long after the pins and needles stopped.
Giuseppe Giannecchini
Off I went for a bike fitting with the vastly experienced Giuseppe Giannecchini. He is a master in designing bike geometries for professional riders, as well as people like me. The opposite of a professional bike rider. He stuck white dots all over me, waved a huge protractor device around. Issued a few instructions in Italian. Then went into a very long conversation with his colleague. The outcome being that my expensive bike was not fit for my physiology. Not even close.
More money changed hands and a few weeks later a moody matt black Legend frame showed up. So exquisite was Giuseppe's solution that over the next years I bought four bespoke bikes. Three Legend cycles, built by Bergamo-based Marco Bertoletti, all sublime pieces of kit. Then a couple of years ago an Epoca R60, hand built in Veneto by another team of Italian craftsmen. Here a photograph of Giuseppe, me and the Epoca. The man is a master.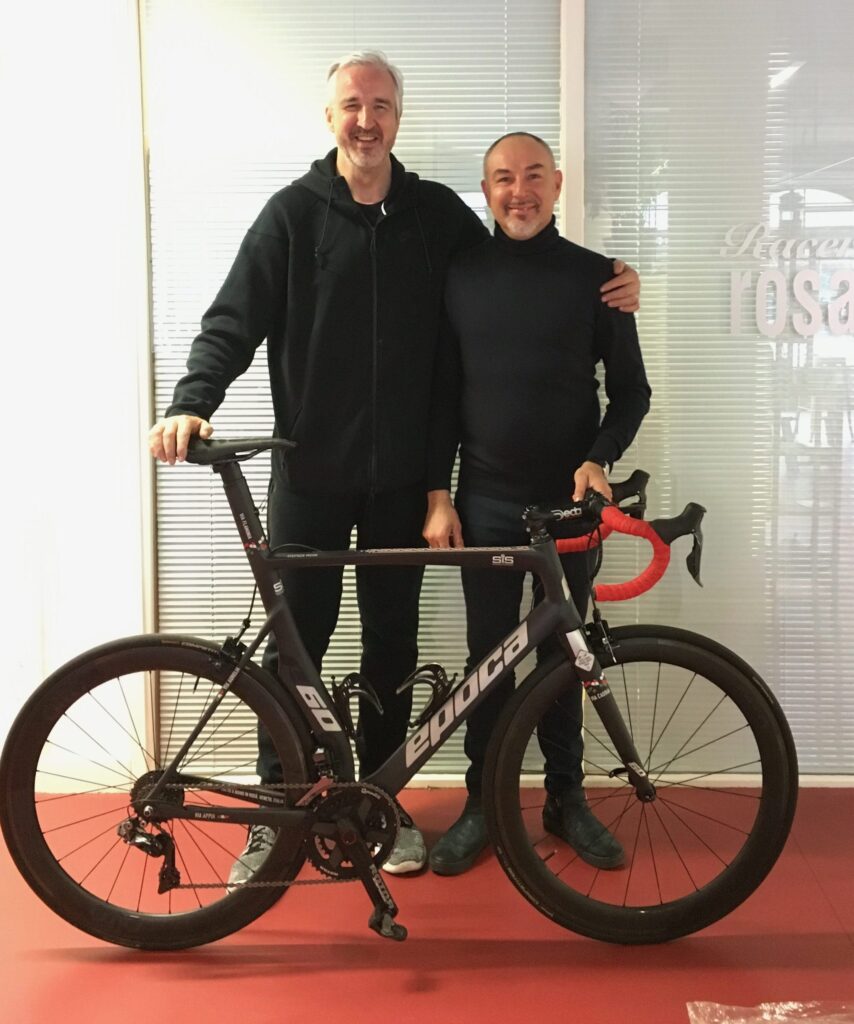 Three of these bikes cost as much as my wife's Fiat 500. Yesterday I was waiting at the traffic lights next to a Ferrari. I pondered that on a euro per kilogram basis, my bike was more expensive than Modena's finest. And rarer.
Dario Pegoretti
Last year I decided I wanted to go for something even more esoteric and wanted a hand built steel framed bike. A tip of the hat to the history of cycling, but with great performance. I tore into a predictable search for perfection. Spoke with Rob England out in Oregon and Cherubim in Tokyo. After some time, I decided to contact Dario Pegoretti.
Dario's Verona workshop has a reputation for exquisite steel frames. The maestro also paints frames in his unique and quirky style. The top of the price list revealed an option where he gets to do his own thing. Almost a year ago, I arranged to meet him in Verona to discuss the build. As well as being a bike builder, he is also known for his ability to make a frame fit his customer, usually by the method of looking him up and down. Then asking rhetorically "Do you want comfort, or speed? I think you want comfort."
"Of course your visit would be a pleasure, a coffee or a glass of red wine wiil be ready."
Only in Italy, only with Dario, would a glass of wine be on offer at a bike fit. Dario sadly died a month after he wrote that message to me. A great of the cycling world lost to us. The trip to Verona never took place. It's good to see that some of his team have kept the business running.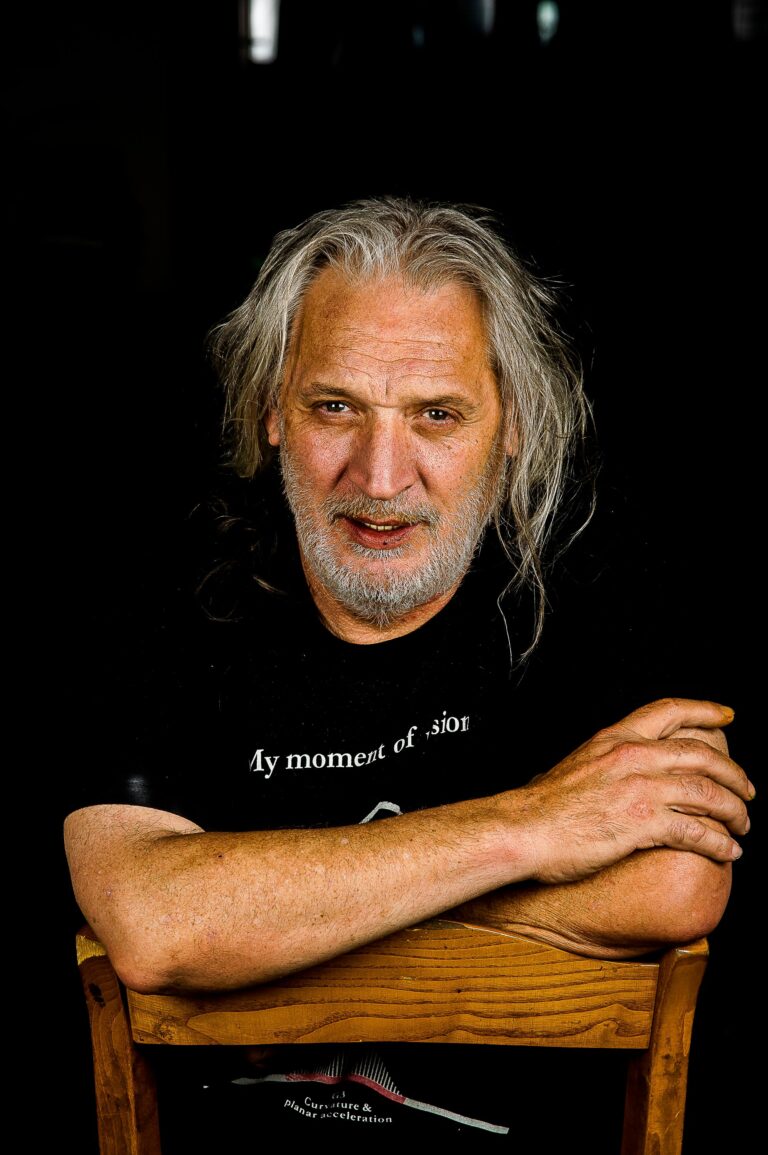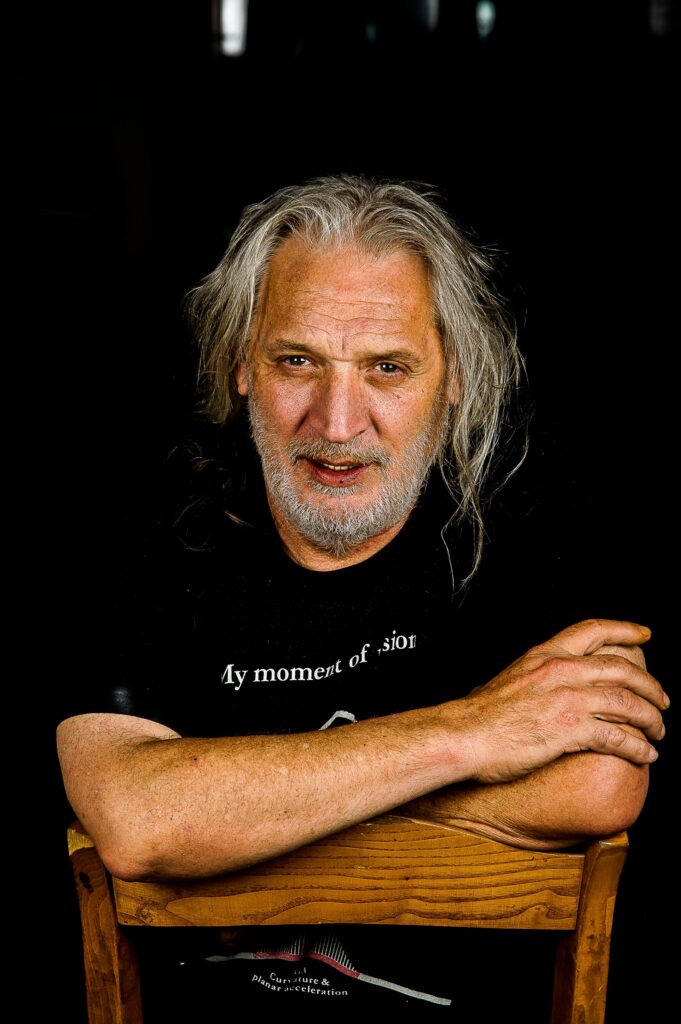 I wanted to press on and build a bike as a tribute to Pegoretti's approach. It took me a while. For some reason, none of my previous shortlist cut the mustard for me anymore. Then it occurred to me that something rare and unusual may be available not in Italy, but in Yorkshire.
Feather Cycles
I have been an admirer of Ricky Feather for some time. A few years ago I asked him to start a build for me, but it never came to fruition. That was my fault, a health issue got in the way. But over the years I admired his bikes and noted he was getting better as he extended his skills. Not only a superb welder, but a builder who started to introduce the tiny one-off details on his builds. The details that whisper bespoke.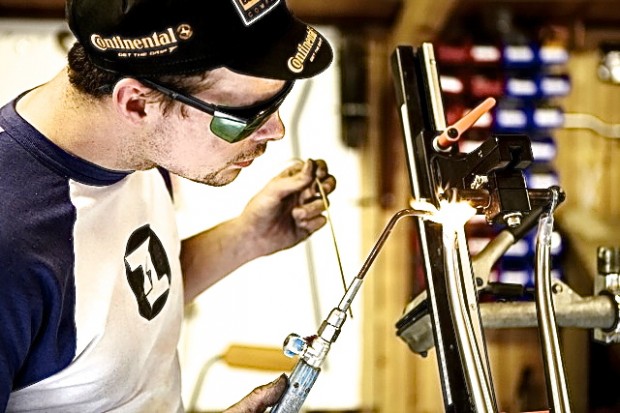 This year is Ricky's tenth year in business. I would guess he's only 33 years old now. For someone so young he has won prestigious shows and built some stunning bikes. All in steel, all hand made by Ricky. This was my answer, I was sure and Ricky was up for the challenge. A British built, steel frame bespoke bike.
My brief got a bit skewed at this stage. I was stacking a lot of air miles and wanted to take my bike with me. On a business trip, it's not always practical to drag the bike along in a case the size of the small wardrobe. I looked at the option of a travel bike, where the frame has couplers which allow the frame to split into two pieces. Then a bike packs into a case 26″ by 26″, the diameter of the wheel and tyre. Ricky made me a drawing (below) so I would stop asking "will it really fit?" in an annoying whine.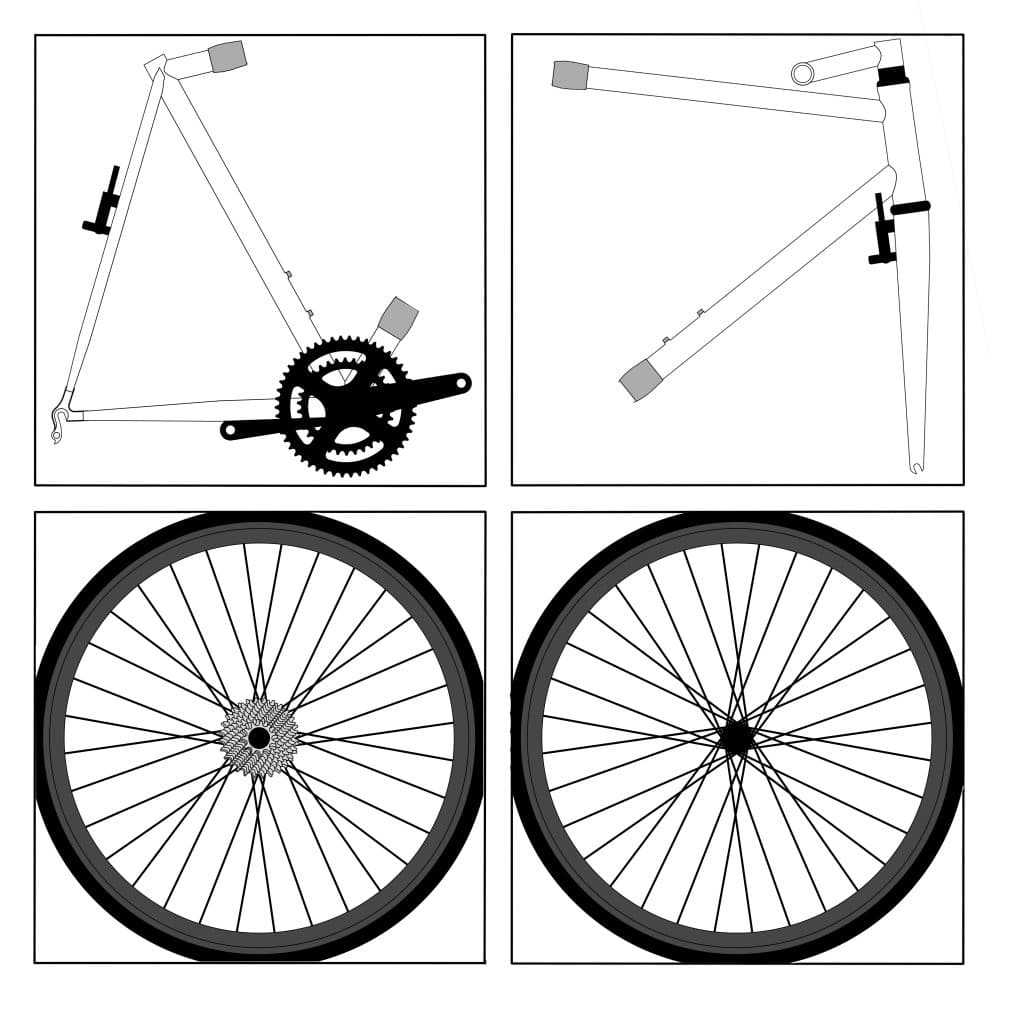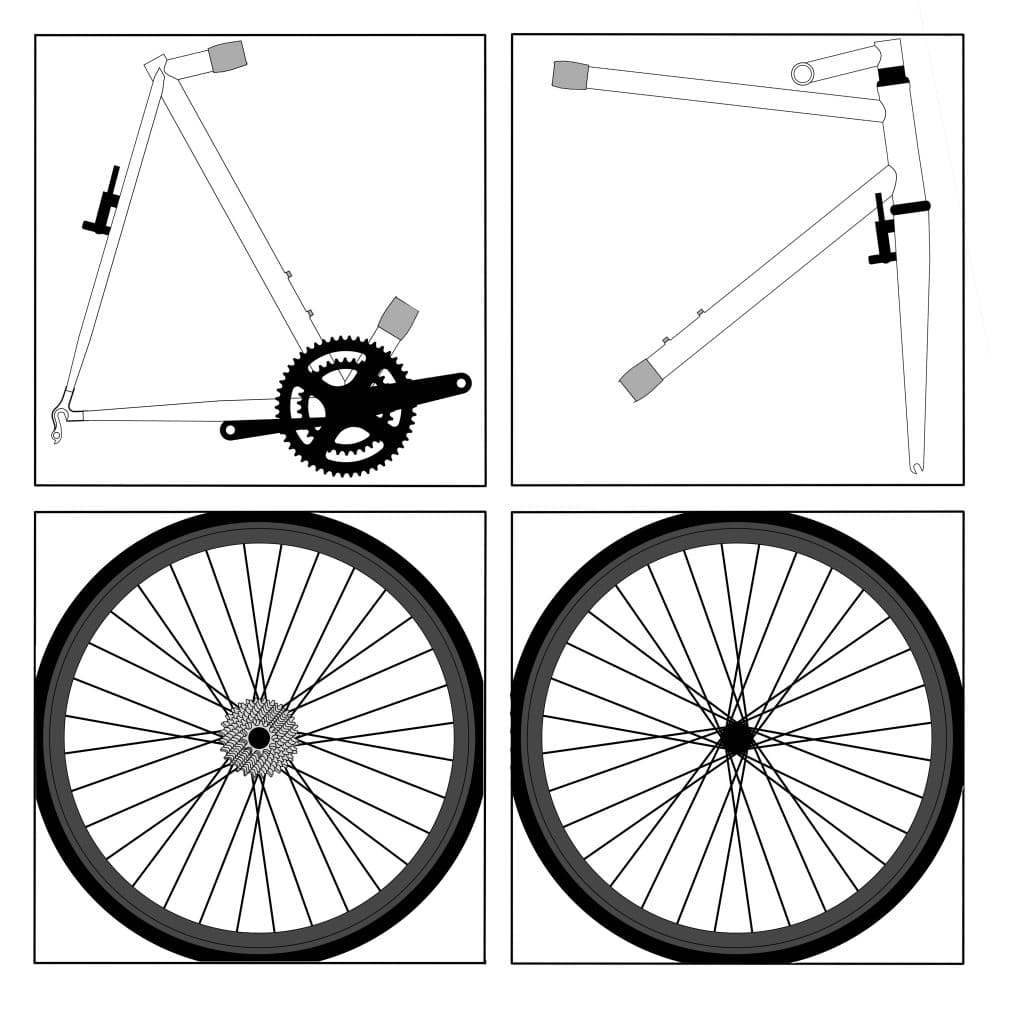 Ricky is adamant that the couplers won't affect the on the road performance of the frame. I will be getting race bike performance, but packed into a medium sized travel case. I will be getting Ricky's bespoke approach, together with high end components, but in a travel bike.
We agreed on Columbus XCr stainless steel tubing together with an Enve carbon fork. My favourite groupset, Shimano Dura Ace. Knight 65 carbon rims. Lots of Chris King components, something I've always wanted to have on a bike.
I'm looking forward to the paint. Jack, his go to guy, uses a lot of skill and imagination. Plus some superb House of Kolor paints, pearl and metallic and metalflake. Reminiscent of the drag racing and hot rod schemes I salivated over as a youth. I handed him a photograph my wife Mish had taken of a trashed phone box, because I liked the texture. I thought it was a bit off the wall to just hand that over, but Ricky thought nothing of it. A great conversation developed and I'm looking forward to seeing the ideas.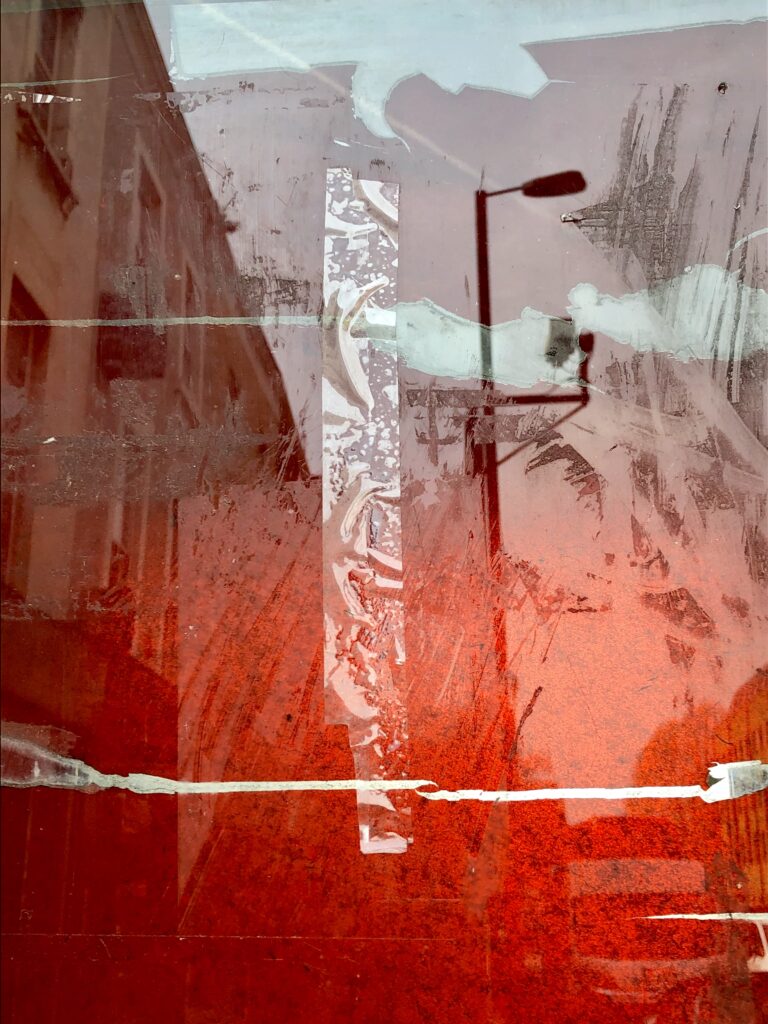 Coming Soon
The build is running a bit behind schedule. Ricky has been building his business for a few years from his workshop near York. But for reasons too complicated to get into here, he's setting up again closer to home. My bike will be the first or second build out of the door and I can't wait.
I've had some special bikes, but this one is next level. Inspired by the spirit of the master Dario Pegoretti. Built by the UK's most talented young bespoke bike builder. Fitted with top quality kit throughout. Then painted by one of the most creative people in the industry. Adding some inspiration from Mish's photography to the paint.
And if that's not enough, let's then break it in half and stick into a travel case. Stay tuned for photographs of the build and the finished item.
---
Also published on Medium.